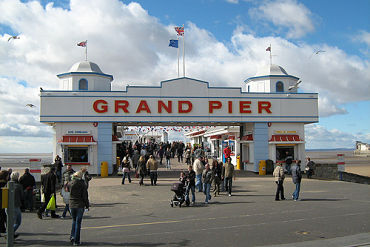 Monday 6th - Friday 10th December
5 Days
£369 per person
Weston-Super-Mare is still a popular destination, with attractions such as the long sandy beach, the helicopter museum, Weston-Super-Mare museum, the Sea Aquarium, seasonal wheel of Weston and of course, The Grand Pier. The new pier opened in 2010 and contains state of the art games and rides. The pier will also feature an 85m viewing platform that will allow for breath-taking views of the surrounding areas in the near future.
Excursions: Included in your holiday are day trips to Bristol Xmas Shopping Tuesday and Wells on Market Day.
New Ocean Hotel: Situated on the sea front opposite the famous Marine Lake, with panoramic views over Weston Bay. All rooms are en-suite, with TV's and tea/coffee making facilities with lift access to most floors. Nightly entertainment and a free bar from 6pm until 10pm each evening.
Included:
Executive coach travel with home pick-up
Courier service
Half board at the New Ocean Hotel
FREE BAR 6-10pm each evening!
Excursions
No Single supplement!